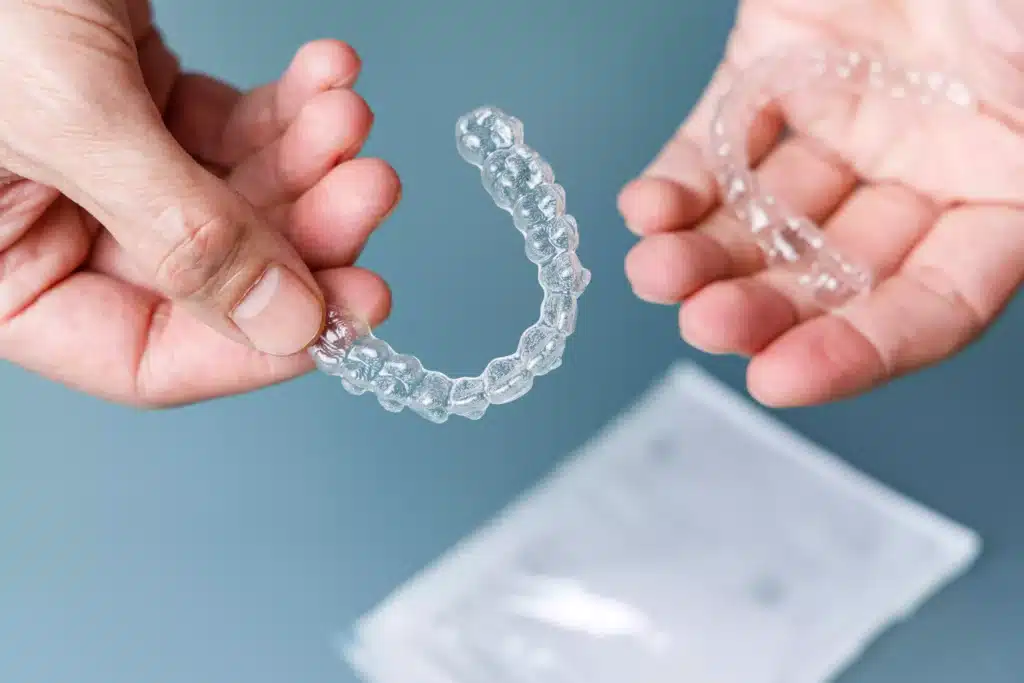 Invisalign vs. Traditional Braces: The Comprehensive Guide to a Flawless Smile
In the arena of orthodontic treatments, Invisalign and traditional braces are the reigning champions. Both are designed to straighten teeth and improve oral health, but how do they differ, and which one is the best fit for you? This detailed guide breaks down the pros, cons, and other key factors you should consider.
Understanding the Fundamentals
Invisalign: A series of clear, removable aligners that are custom-designed to fit snugly over your teeth.
Traditional Braces: Metal brackets and wires that are attached to the teeth to guide them into their correct positions.
Advantages of Invisalign
Aesthetically Pleasing
Virtually invisible, making them a less noticeable option.
Comfort and Convenience
Removable for easy cleaning and eating.
No irritation from metal brackets or wires.
Downsides to Invisalign
Limitations in Treatment
Less effective for complex orthodontic cases.
Discipline Required
Must be worn for at least 22 hours a day for optimum results.
Advantages of Traditional Braces
Highly Effective
Suitable for a wide range of orthodontic issues, including complex cases.
Cost-Effective
Generally less expensive than Invisalign.
Downsides to Traditional Braces
Aesthetic Concerns
More visible than Invisalign.
Maintenance and Discomfort
Regular adjustments needed, which can be uncomfortable.
Cost and Time Considerations
Invisalign generally takes less time but often comes at a higher cost. Traditional braces are usually more affordable but may require a longer treatment period. Dental clinics like DentAssos offer consultation services to determine the most cost-effective and efficient treatment for you.
Who is the Right Candidate?
For adults and teens who prioritize aesthetics and convenience, Invisalign is often the preferred choice. Those with complex orthodontic needs may find traditional braces to be more effective.
The Final Verdict
When choosing between Invisalign and traditional braces, consider your lifestyle, budget, and orthodontic needs. Consult with your dentist to discuss the pros and cons of each treatment, so you can make an informed decision that leads to a healthier, more radiant smile.